Andrew Tucker, AIA, LEED BD+C
Architect, Director of Sustainabilityt
P:609.695.1125 • M: 609.439.7997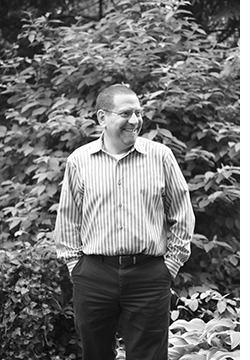 As Director of Sustainability for Princeton Design Collaborative (PDC), Andrew Tucker applies his expertise and experience for projects seeking US Green Building Council's' LEED certification (Leadership In Energy and Environmental Design) as well as projects with sustainability aspirations. Andrew's passion for sustainability in conjunction with his astute talent for managing projects gives him the ability to direct, maintain and advance any project to environmentally sensitive outcome. He is an architect with over 25 years of experience, focusing on project management for regional multi-million dollar facilities
He received his Bachelor of Science in Design from Arizona State University and his Master of Architecture from Syracuse University. He was awarded a thesis design honor and spent a semester studying abroad in Syracuse University's Florence, Italy program. Upon graduation, Andrew relocated to Princeton, New Jersey, and began his internship with Geddess Brecher Quals Cunningham (GBQC) Architects, then spent the next 19 years at KSS Architects as project manager, where he lead large scale higher education facilities, both new construction and renovation.
Sustainability has always been a part of Andrew's career, studying environmental issues at Arizona State and then receiving his accreditation with the US Green Building Council in 2004, with Building Design and Construction specialization in 2008. He served as project manager for numerous projects that achieved up to Gold LEED certification. He attends Green Build National Convention each year and engages in continuing education programs to stay abreast of current technologies and green strategies to be able to apply strategically valuable and cost effective sustainability initiatives to each project.
Throughout his career, he has continually volunteered time with such organizations as the USGBC, Habitat for Humanity, and the national ACE Mentoring Program
In his spare time Andrew enjoys exploring local waterways on his kayak, investigating the products of local vineyards, paring wines with elaborate creative foods, and tending to his urban garden.