Kevin Frankenfield
Computer Trainer/IT Specialist
P: 609.695.1125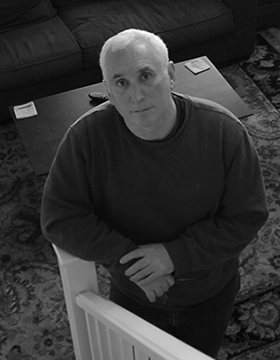 As the Information Technology Director at Princeton Design Collaborative (PDC), Kevin maintains the technical standards for software and related information technology functions. He is also the web expert for PDC. He provides the background support to keep PDC running smoothly. Kevin also consults as a corporate trainer for Microsoft Office and other graphic programs for various computer training companies in New Jersey and Pennsylvania. He also does computer consulting for several small local independent businesses.
Kevin is the owner of gi3.com that merged with PDC. Gi3, which was founded in 1999, was a small computer consulting company that worked with local small business, analyzing their computer needs, computer upgrades, repairs and software training. He also designed web sites for non-profit as well as local small businesses. Kevin worked with several computer training companies, teaching office applications, technical courses, PC repair and proprietary software.
Kevin worked in the Creative Department at Rodale Press, Emmaus, Pa. Working with direct mail pieces and house ads for Runner's World, Men's Health Magazine, Prevention, Organic Gardening and Bicycling magazines. He was also instrumental in automating a manual process of scheduling and tracking all jobs, as well as their specifications through the creative department from project start to delivery. From Rodale he moved into computer technology starting out with popular office applications and progressed to technical courses and databases.
Kevin later worked for Relavis, a New York City based software company, training clients internationally on a Lotus Notes based CRM package. He worked closely with clients to customize their training documentation to follow their work flow and business requirements. Kevin gain experience working with salespeople, CEO's, as well as sales support staff. Some of the companies that Kevin did training for are: Western Union: Division of First Data, BASF, Johnson Polymer, Moog International, Cannon, and United Health Care.
Kevin is a graduate of Kutztown University with a Bachelors of Science degree in Business Administration: Management. He also minored in computers.
Kevin has also did his work in humanities, working with adults with mental handicaps and dementia. He has also been president of several family reunions.
Kevin's interest includes, working out, photography, oil painting, genealogy, and local history. He has published several books on family history and one book on photography, and several calendars.