Corporate
HEADQUARTERS
Location
Princeton, NJ

Client
Rockwood Specialties, Inc.
Facility
Corporate Headquarters

Size
14,300 SF

Status
Completed

Scope
Interior Design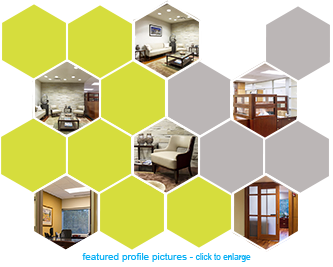 This Corporate Headquarters is located in a class A speculative office building along the route one corridor in Princeton NJ. Shortly after committing to stay in their present location for another decade, this client decided it was time make some improvements and solve a few technical problems within their space. Task lighting had become a major issue with the employees and glare problems on computer monitors. Without a way to dim lights, employees started to disconnect bulbs within the ceiling fixtures to help alleviate the problem. Other issues concerns with offices that where too hot, privacy with a few key open work stations and a desire to renew the general appearance of the space.
Solution:
PDC formed a collaborations with the correct set of consultants and venders to deliver solutions that went beyond client expectations. New office fronts where designed for some open workstations to next to executives areas that worked seamlessly with adjoining millwork. Lobby furniture and wall finishes where updated to portray a greater since of corporate image and the entire space was given a fresh coat of no VOC paint with accent walls incorporated with in the closed office to add color and interest. The lighting was the was one of the biggest successes on the project. PDC was able to select and specify a replacement LED fixture for all the general office lighting with full dimming capability and daylight harvesting. This not only solved the glare issue, but also distribute light across the ceiling to create a brighter, friendlier atmosphere while saving average of twenty five percent on their electric bill. Lastly PDC solved a cooling problem in some offices, by adding a window film in south facing offices in lieu of increasing cooling loads on HVAC equipment. In the end PDC meet all the goals of the client, came in below budget with minimal disruption to employees, plus giving them under a five year pay back with the lighting over a more conventional approach.