SUBURBAN OASIS
Location
Lawrenceville, NJ

Client
Name withheld
Facility
Dining Terrace / Storage facility / gardens

Size
1/4 acre

Status
Completed

Scope
Landscape Architecture / Architecture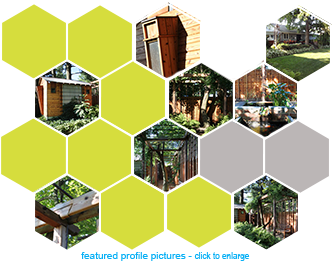 Most suburban back yards are never paid attention to when it comes to designing and extending a home. They are mostly underutilized spaces without character and special quality. The objective of this project was to extend the living place for warm weather use and give visual interest when viewing the space from within the home. Just as in the structure of a house we gave the yard four walls and a ceiling. The walls are made up of built and planted elements like the house itself. The "ceiling is created by preserving existing tree canopies found on the site.
The yard itself was then divided into "rooms", Terrace for living & dining, Lawn for play, Potage for food, Perennial & fountain rooms for meditation. Lastly a pergola that acts as the entry and hallway to the spaces created. Special attention is given to the built structures to allow planted material to co-mingle with these elements.
Material selections are kept to a natural pallet of Cedar, copper, bluestone, brick, gravel and galvanized metal.
From the road the home is much like the others in the community, but visitors are always surprised with delight when reaching this Suburban Oasis on this modest quarter acre lot.