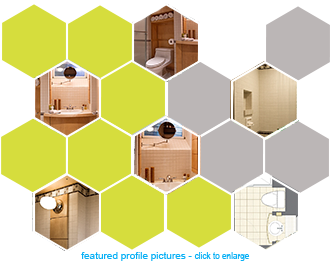 This project was a renovation of an existing bath located in the basement of a 1950's ranch home. The ceiling height in the basement was low at best and to exacerbate this challenging situation was an existing half bath with its water closet on a two steps up "throne" on axis with the door into the space. As in many homes of this era, the sewer line sat above the basement floor slab which is why the water closet had its own prominent thrown.
Solution and added benefits:
The solution was to install an small holding tank and sewer ejection pump under the slab to bring down the water closet to floor level which takes up less floor area and created a more efficient plan. With the sewer ejection pump in place, this also allowed us to add a shower since proper head room could now take place within the shower.
Finishes include full tile walls and ceiling over the shower. Custom millwork is added for the new sink on axis with the door and window .Other millwork items include toilet surround and upper cabinets, and a maple ceiling. Careful design of tile layout assures all grout lines align from floor to wall, to ceiling, and with fixtures and millwork